The Collibra REST APIs allow you to control your Collibra applications from your own interfaces. No matter those being graphical or scripts, it means you can integrate the Collibra services in your environment.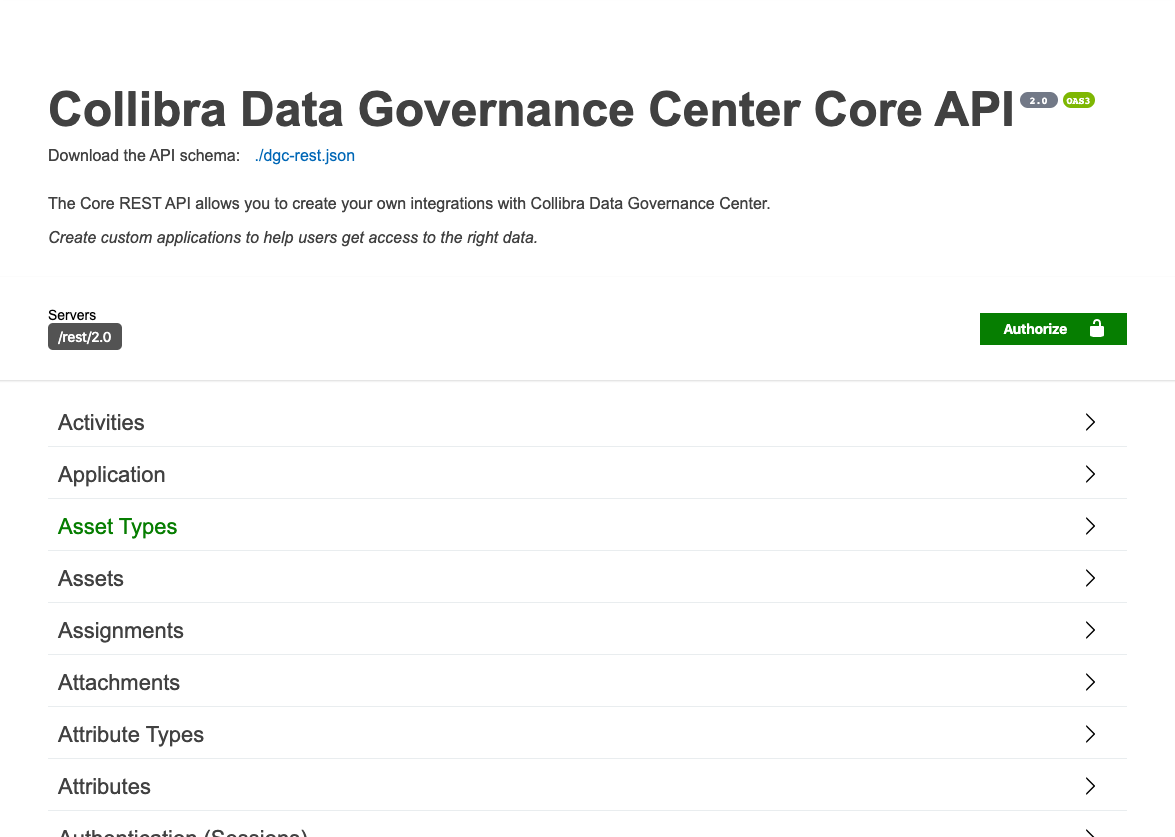 Use cases
The primary goal of the REST APIs is to integrate your Collibra Data Governance Center, Catalog and Console in your technological system. Made to be used from an outside interface, and as it follows the REST standard, you will be able to use it with your favorite language.
To give an example, the REST API is the communication channel for the Collibra On-the-Go applications (iOS, macOS, Windows, Tableau).
Tutorial Highlights
Learn the basics of the REST standard, the different REST applications Collibra provides, where to find the general documentation and how to use it.
Install Postman, an API Development Environment, and learn how to log in and out of Collibra Data Governance Center as well as how to verify if your current session is authenticated.
Create a community, a domain, some assets and definitions in Collibra Data Governance Center using the Collibra REST API.
APIs
University Courses
Ready for the launchpad?